Verdi Maunu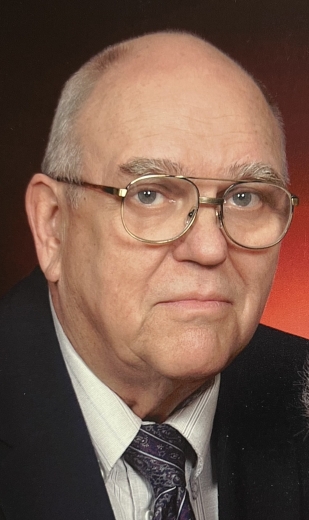 Verdi Maunu, 84, died on Monday, Dec. 27, 2021 at Shady Oaks Care Center in Lake City. A visitation will be held from 1 p.m. to 3 p.m. on Saturday, Jan. 29, 2022 at Lampe & Powers Funeral Home in Lake City. No other services will be held.
Verdi Alan Maunu was born on May 2, 1937, in Becker County, Runeberg Township, Minnesota, to Walter and Lempi (Parvi) Maunu. He graduated from Menahga High School in Menahga, Minnesota in 1955, then from Bemidji State College in Bemidji, Minnesota. 
Verdi then completed his Masters in Education at Iowa State University. On Dec. 2, 1961, Verdi married Patricia Sager in Minneapolis, Minnesota, and the couple recently celebrated their 60th anniversary. Verdi worked as a Math and Industrial Arts teacher for many years in the Lake View-Auburn schools.
After retiring in 1992, he worked for Tiefenthaler Redi-Mix for several years. Verdi enjoyed woodworking, playing cards, his coffee club in Auburn, and watching his grandkids participate in all of their sports.
Verdi is survived by his wife, Pat of Auburn; children LeRoy (Karen) Maunu of Lakeville, Minnesota, Erica (Randy) Miller of Webster City, Bryan Maunu of Madrid, and Heidi Hoffman of South Carolina; nine grandchildren and two great-grandchildren; and brother Hugo Maunu of Otsego, Minnesota.
He was preceded in death by his parents, Walter and Lempi Maunu.
Visit Lampe & Powers Funeral Home by clicking here.
Category:
The Graphic-Advocate
The Graphic-Advocate 
121 North Center St.
Lake City, IA 51449
Phone: (641) 456-2585
Mid-America Publishing
This newspaper is part of the Mid-America Publishing Family. Please visit www.midampublishing.com for more information.