Stephen "Kim" Gregg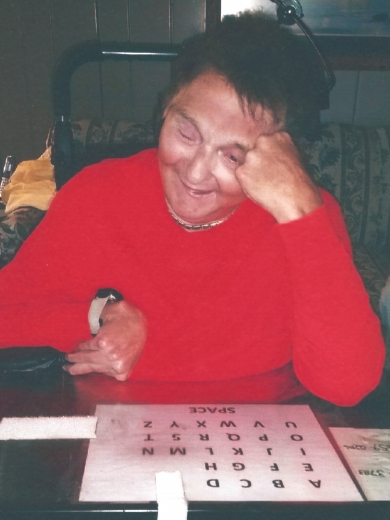 Stephen "Kim" Gregg was born to Walter S. and Berniece Gregg on Feb. 23, 1957 in Lake City. Kim, 65 years old, passed away peacefully at Shady Oaks Care Center in Lake City with his family by his side on Friday, March 11, 2022.
A Memorial Service was held at 11 a.m. on Friday, March 18, at the Woodlawn Christian Church in Lake City. Pastor Roy Karlen officiated. Visitation took place from 9 a.m. to 11 a.m. on Friday, March 18, before the memorial service. Burial took place at Lake Creek Cemetery near Lake City in the Gregg Family Plot.
He attended and was baptized in the Woodlawn Christian Church. The church was a vital part of Kim's life and he served as a Deacon, Usher, and Elder as well as on many other various committees.
Kim attended elementary school and graduated from Lake City High School in 1975.  He belonged to FFA (Future Farmers of America) and held many offices as well as was nominated as the Future Farmer of the Year.  He played the cornet in the Lake City Band and loved music. 
Kim was raised on the home farm and upon completion of high school he continued to help his dad and brother Gary in farming the land. He loved every minute of being outside and tilling the land.  He sold Asgrow Beans and Dekalb Seed Corn to the farmers. 
Kim belonged to the Civil Defense Organization in Lake City. 
On Feb. 20, 1982 Kim married the love of his life, Debra "Debbie" Kruse. They were high school sweethearts. 
They shared many good times together with friends, trip to Colorado and a trip to Florida with their wedding party. 
Unfortunately, on April 29, 1982, Kim was in a horrible farm accident. All his fun times and life shared together with his sweetheart was abruptly halted. 
He was in a coma for 14 months and then lived at Harmony House in Waterloo, until he moved to Shady Oaks in Lake City, IA on March 9, 2009. 
The couple divorced and Kim spent the remaining 40 years in nursing homes in a wheel chair.  He was a true fighter, clear until he met his Master Lord on Friday, March 11.
He was always a trooper, full of fun, kind in every sense of the word, loved to tease and then that twinkle in his eye when he knew he caught you off guard.  He always had a smile and never ever complained. 
Oh, did he LOVE TO PLAY EUCHRE and there were many a card game at Shady Oaks every Sunday afternoon with his siblings and good friend, Steve Wine.
Kim was a worshiper of the sun. There was nothing more than he loved to do was to sit out in the sun and bake, and get that golden tan. 
Kim was preceded in death by his parents Walter and Berniece Gregg, his brother Merlin and wife Alice Gregg, and Brother Ronald "Ron" Gregg. 
He is survived by his sister Ardis (Jim) Andrews, brother Gary (Carolyn) Gregg, and sister-in-law Carol Gregg all of Lake City. Kim is also survived by his many nieces and nephews. 
Kim also leaves behind many of his dear friends, nurses, and doctors who cared for him throughout these past 40 years. 
The Lord called him home, as he needed a hard-working farmer who was tough when the going was tough, not a sidewalk superintendent. 
In lieu of flowers, monetary donations can be made and used to the discretion of the family for an organization of their choosing.
You can visit Lampe & Powers Funeral Home by clicking here. 
Category:
The Graphic-Advocate
The Graphic-Advocate 
121 North Center St.
Lake City, IA 51449
Phone: (641) 456-2585
Mid-America Publishing
This newspaper is part of the Mid-America Publishing Family. Please visit www.midampublishing.com for more information.