Lyle Schubert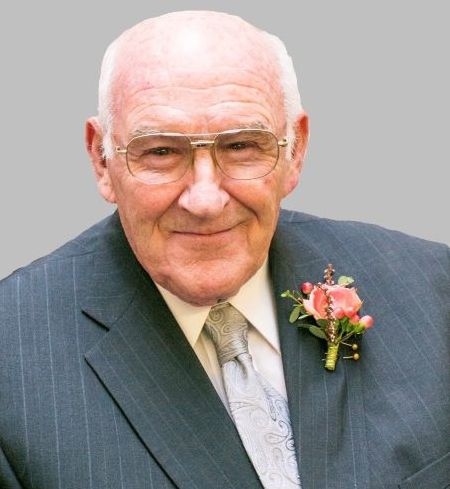 Lyle S. Schubert, 91 of Lake City, passed away on March 4, 2022 at Shady Oaks Care Center in Lake City.
A Celebration of Lyle's Life will be held at 11 a.m. on April 2, at the Lake City Union Church in Lake City.
Lyle Eugene Schubert was born on Dec. 4, 1930, to Hazel and Chris Schubert in Williams. Lyle grew up in Holstein. He attended school in Holstein, graduating in 1949. He was a track star, setting a record in 1948 in the 800-meter run, only to break it again in 1949, with that record holding until the mid-1970's.
Lyle married the love of his life Janet Hansen on October 7, 1956 in Cherokee.
Lyle served in the Army from 1950 to 1953 in Germany, where he was a cook and meat-cutter. He continued cutting meat for more than 50 years. He was owner/operator of Schubert's Meats and Processing in Stratford, with his son Kevin. He earned multiple awards for their specialty meats; ham, bacon, summer sausage and dried beef. He was extremely proud of that!
Lyle was an avid outdoorsman, he loved hiking, camping, fishing and canoeing. As a Boy Scout leader, Lyle took his troop to Colorado for backpacking.
Lyle was a quiet, humble man, but loved to talk about anything. He loved reading and unbeknownst to many people, he was quite the artist. He loved woodworking, making many cherished pieces of furniture for his children and grandchildren. Lyle loved all sports and especially loved watching his children and grandchildren in all of their activities. He was their biggest fan, and could be heard cheering them on!
Lyle loved seeing his grandchildren and great-grandchildren whether it be in person, photos or via video chat. He adored his dog Cricket and her sister, Gidget, known as "his little girls."
Lyle is survived by his wife of 65 years, Jan, five children; Kevin (Sandy) Schubert of Bedford, Kelli (Leo) Carlberg of Stratford, Kandace Schubert-Williams of West Des Moines, Kurt (Cheryl) Schubert of Blue Eye, Missouri, Kory (Becky) Schubert of Jefferson, 14 grandchildren, with number 15 on the way and sister, Marge (Larry) Madole of Johnston, many nieces and nephews.
He was preceded in death by his parents Chris and Hazel Schubert, brother, Charles, two grandchildren, two nieces and three nephews.
In lieu of flowers, donations can be sent to Lake City Union Church, Lake City for youth camp scholarships.
Category:
The Graphic-Advocate
The Graphic-Advocate 
121 North Center St.
Lake City, IA 51449
Phone: (641) 456-2585
Mid-America Publishing
This newspaper is part of the Mid-America Publishing Family. Please visit www.midampublishing.com for more information.