JUST MOM: Stock Your Freezer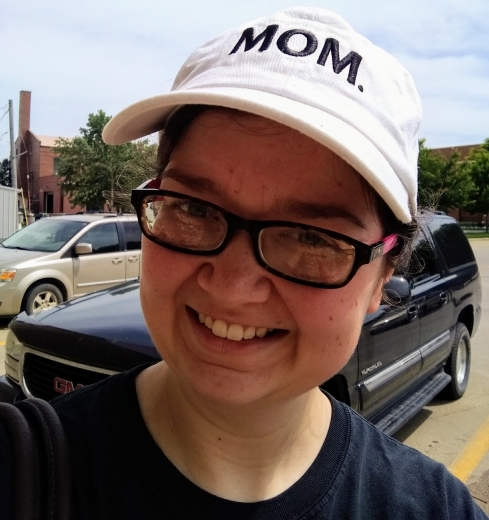 Right before all the coronavirus panic buying happened, I had done a whole weekend of freezer meal cooking. I packaged up and froze about a months' worth of dinners for my family of five.
I did not have to go to the store for anything other than milk and fresh fruits or veggies for weeks. It was nice to not have to fight people for groceries, but instead, be able to wait until most of the craziness had passed over.
If you would like to avoid the grocery store for as long as possible in these times, I might suggest stocking your freezer with ready-to-go meals.
An easy way to fill your freezer is by simply multiplying what you are already making. If you are fixing lasagna for supper, it is very little effort to make a second one at the same time.
Then, pop the second one in the freezer with tin foil or waxed paper and then tin foil on top.
If pie is on the docket, make a few extra batches of pie crust, flatten into discs, and freeze in gallon sized freezer baggie. Another easily doubled one is pancakes or waffles. Make double what you normally would and freeze in gallon freezer baggies. They can either be microwaved or toasted for easy breakfasts.
My mom has a handy way of making leftovers into ready-to-go lunches and, indeed, has a whole shelf of her freezer dedicated to it. When a meal is finished, package up the casserole, roast and potatoes, or soup into individual sized freezer containers.
Pick out your container and place in the fridge the night before you need it. The next morning, pop it in your lunch bag and reheat for a no-fuss meal. Be sure to label each container well, though. My mom once grabbed what she thought was beef stew but upon reheating found only beef broth!
If you have never tried big batch freezer cooking, I would suggest buying The Freezer Cooking Manual by Nanci Slagle. The book includes access to an online database of more freezer meals than a person could eat in a year as well as 5 steps to make freezer cooking work for you.
First, you plan it; what recipes are you going to use and what groceries are required to make them?
Second, you shop.
Third, you get ready be prepping anything that would make assembly take longer; i.e. skin chicken parts or soak and cook dried beans.
Fourth, you cook each recipe. Finally, you place each recipe in a freezer baggie or container and stock your freezer with delicious meals.
It is comforting in these crazy times to know that you have a freezer full of meals for your family. Don't be intimidated by feeling like you have to do a giant amount of meals all at once. Even one extra meal prepared every few weeks will eventually lead to a well-stocked freezer.
Category:
The Graphic-Advocate
The Graphic-Advocate 
121 North Center St.
Lake City, IA 51449
Phone: 712-464-3188
Mid-America Publishing
This newspaper is part of the Mid-America Publishing Family. Please visit www.midampublishing.com for more information.