Edythe Kunkle Cavanaugh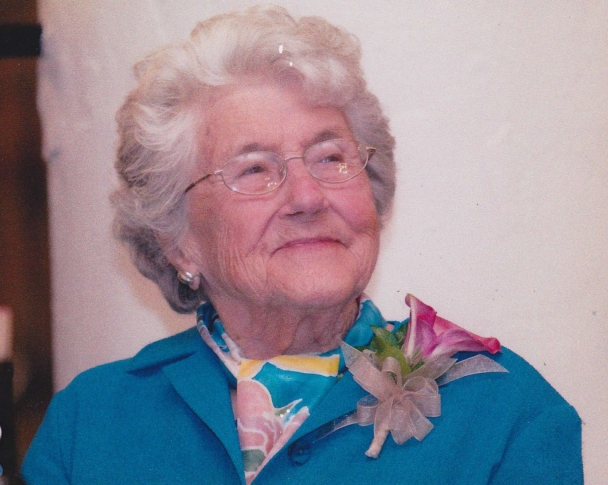 Edythe Cavanaugh, age 106, of Thornton, Colorado, passed away on Saturday, Jan. 15, 2022.
Memorial services have been scheduled for 11 a.m. on Saturday, Feb. 26 at Stonebrook Manor, located at 650 East 124th Street in Thornton, Colorado. There will be a memorial service at 11 a.m. on Saturday, June 11 at the Lake City Community Memorial Building.
In lieu of flowers, donations can be made to Lohrville Visions. P.O. Box 145, Lohrville, IA 51453. The Lohrville Visions Inc. group will use the funds for a hometown project.
Edythe Louise Kunkle, daughter of Percy Kunkle and Mary (nee Shriver) Kunkle, began life on Dec. 8, 1915, on her parents' homestead in Nowlin, SD. She had humble beginnings, yet few became as successful at living life as Edythe did in the century that followed.
Her family left the homestead in 1926, moving to Lead, South Dakota. There she began a life dedicated to hard work, cleaning a nearby home and helping her mother sell homemade potato chips. Her father worked in the Homestake Gold Mine. She loved and admired her brothers Harry, Ross and Glen. Glen was also her teacher in a one-room schoolhouse.
Later, Edythe helped finance Mount Rushmore by personally giving its sculptor, Gutzon Borglum, 10 cents when he visited her second grade classroom to share his vision. She had two uncles born during the Civil War, three ancestors who served in the Revolutionary War and was a distant cousin of John Glenn, who became famous for his orbital flight in 1962.
In 1929, Edythe's parents moved to Rinard, where her mother became the postmistress. Edythe spent her sophomore year at Wessington Springs Methodist School in South Dakota and later graduated from Rinard High School. Following graduation, she acquired a two-year teaching certificate from Morningside College and secured her first elementary teaching job in Lohrville, in the fall of 1934.
In June of 1941, Edythe married the handsome, ambitious Clem Cavanaugh. During Clem's pilot training in Fort Meyers, Florida, Edythe enjoyed flips, dips, and climbs during rides in his AT-9. After the war, they settled on their family farm near Lohrville, raising four children: Mary Rippey; Patrick Cavanaugh (wife, Janita); Susan Butcher; and Tim Cavanaugh (wife, Julie).
Edythe began working for Iowa Central Community College at age 55. She helped hundreds of people in a seven-county area secure their GED, retiring at age 80. She was given an award as Adult Educator for the state of Iowa. Through her strength of character forged during a lifetime of frugality and delayed gratification, she paid off the family farm. During those years, she traveled all over the world, exploring Israel, China, Great Britain, Greece, Australia, the United States and more.
She was the quintessential friend, daughter, wife, mother, grandmother, mother-in-law, aunt and teacher. Her cooking, which thousands enjoyed, rivaled meals offered by the finest dining establishments. On October 13, 2013, at the age of 98, she left her lovely Iowa farmhouse and moved to Thornton, Colorado.
Caregivers and fellow residents alike fell in love with this remarkable woman who quickly won the admiration and affection of all she met with her love of humor, positive disposition, eager smiles, and interest in others. At 103, as she left a rehab hospital after a fall, the head nurse commented "Our staff feel they'll be better people for meeting your Mom." She lived independently until 104 before passing at 106.
Upon her death, Edythe had 15 grandchildren and 30 great-grandchildren. She was one of the last and one of the greatest of the Greatest Generation.
Category:
The Graphic-Advocate
The Graphic-Advocate 
121 North Center St.
Lake City, IA 51449
Phone: (641) 456-2585
Mid-America Publishing
This newspaper is part of the Mid-America Publishing Family. Please visit www.midampublishing.com for more information.