Dorothy Jorgensen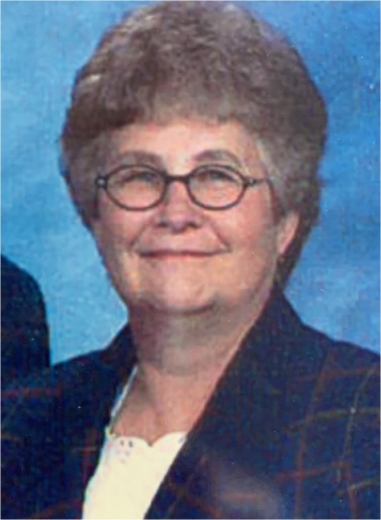 Lanesboro – Dorothy Jorgensen, 79, died on Wednesday, September 2, 2020 at her home. Visitation will be held from 4 p.m. to 7 p.m. on Friday, Sept. 4, 2020 at Lampe Funeral Home in Lake City. Private family funeral services will be held at a later date. 
Dorothy Mae Schumacher was born on November 19, 1940 to John and Lola (Baker) Schumacher. She was raised on a farm with her siblings Paul, Sherry, and Joyce.  She attended Grant #5 School then graduated from Carroll High School. She married Darrell Heuton and to this union four children were born; Daniel, Deborah, Darlene and Doris. She worked for a year as a bookkeeper then moved to Lanesboro. She married Don Jorgensen on January 18, 1975 in Lanesboro and they moved to a farm where she spent her remaining years helping in whatever way she could; farming, tending hogs and doing yard work. She loved growing flowers and purchased different varieties for her many flower beds.  She loved to spend time with her family especially watching her grandchildren's activities. Over the years she created a safe and warm place for her cats and many dogs.
Dorothy is survived by her husband Don Jorgensen of Lohrville, children Daniel (Mickey) Heuton of Gillette, WY, Deb (Alan) Ausborn of Lake City, Doris (Scott) Fink of Truro, Rick Jorgensen of Ames, Jeff (Cindy) Jorgensen of Ames, and Julie (Norman) Howlett of Beulah, CO; several grandchildren and great-grandchildren; and sister Sherry (Ray) Tuschhoff of Overland Park, KS.  She was preceded in death by her parents, daughter Darlene Holm, brother Paul Schumacher and sister Joyce Heide.
Visit Lampe Funeral Home by clicking here. 
Category:
The Graphic-Advocate
The Graphic-Advocate 
121 North Center St.
Lake City, IA 51449
Phone: 712-464-3188
Mid-America Publishing
This newspaper is part of the Mid-America Publishing Family. Please visit www.midampublishing.com for more information.