Darlene Owens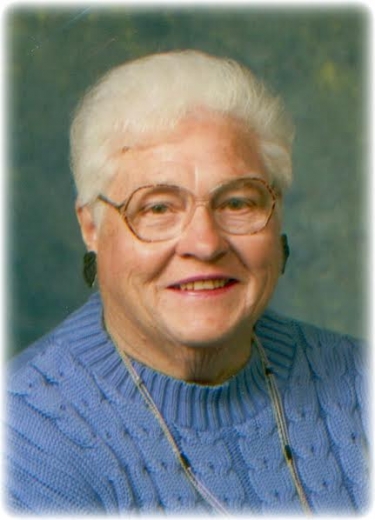 Darlene Owens, age 90 of Sac City, passed away on Saturday, Oct. 31, 2020, at Loring Hospital in Sac City.   
Funeral services will be held at 11 a.m. on Friday, Nov. 6, 2020, at Farber & Otteman Funeral Home in Sac City with Reverend Missy Brown officiating. Burial will be in Oak Lawn Cemetery in Auburn, under the direction of Farber & Otteman Funeral Home of Sac City. Visitation will start at 10:30 a.m. on Friday at the funeral home.
Rose Darlene Janssen was born on January 10, 1930, in Carroll County, IA, to parents Andrew and Etta (Finley) Janssen, one of five children. She was baptized in the Presbyterian Church in Auburn, as an infant. She attended country school in the Lake City area through the eighth grade and graduated from Lake City High School with the Class of 1947. Darlene then attended Drake University in Des Moines, IA, where she obtained her BA in teaching, graduating in 1959.   
On April 8, 1967, Darlene married Lineol "Bud" Owens at the Presbyterian Church in Auburn. She and Bud were members of the First Presbyterian Church in Sac City, where she was an active member.     
Darlene started her teaching career by teaching in country schools in both Sac County and Calhoun County. She would then teach at the Lake City Elementary School and finally was a sixth-grade teacher in the Sac City Elementary School until she retired in 1991. Darlene loved reading a good book.  She also enjoyed sewing and hand-making rugs in her spare time. Darlene did all of her yard work and mowing up until not that many years ago when she was no longer able to physically.  She loved being outside and gardening.  She will certainly be missed dearly by all those who knew and loved her.   
Darlene leaves behind her brother Duane (Elaine) Janssen of South English, IA; sister Jean (Warren) Kruse of Afton, IA; step children: Lance Owens of Irving, IL, Debra (Ronald) Petefish of Ashland, IL, and Cayla Owens of Hillsboro, IL; step grandchildren: Raya (James) Bogard, Shana (Doug) McClure, Dallas Petefish, and Lacey (Jeremy) Gifford; step great-grandchildren: Addyson McClure and Easton Bogard; sister-in-law Noreen Janssen; many special nieces, nephews, other extended family members and friends.   
She was preceded in death by her husband Bud Owens; parents Andrew and Etta Janssen; brother Donald Janssen and sister-in-law Lorraine Janssen; brother Dale Janssen and sister-in-law Irene Janssen; brother-in-law Roger (Sonya) Owens; nephews Steve Janssen and Rickie Janssen; and niece Staci Stone. 
Visit Farber & Otteman Funeral Home by clicking here. 
Category:
The Graphic-Advocate
The Graphic-Advocate 
121 North Center St.
Lake City, IA 51449
Phone: 712-464-3188
Mid-America Publishing
This newspaper is part of the Mid-America Publishing Family. Please visit www.midampublishing.com for more information.