Carolyn Corey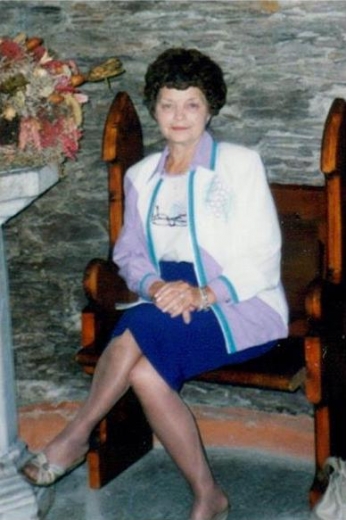 Carolyn Corey, age 84 of Lytton, went home to Jesus on Saturday, January 1, 2022, at Stewart Memorial Community Hospital in Lake City, IA. 
Funeral services will be held at 10:30 a.m., on Wednesday, January 5, 2022, at the Unity Church in Sac City, with Reverend Randy Russom and Reverend Missy Brown officiating. Burial will take place at the Lake City Cemetery under the direction of Farber & Otteman Funeral Home. 
Carolyn June was born on June 26, 1937, to parents Edger and Evelyn (Cass) Foley in Lytton. She grew up and lived her whole life on the farm that her great grandfather started in the rural Lytton area. During her younger years, she enjoyed playing the piano and accordion. 
When Carolyn was a senior in high school, she won the Sac County Talent Show with her accordion. From that performance, she was awarded a trip to New York City to compete in a Broadway competition. After her Broadway tryout, Carolyn was offered a job in upstate New York, but declined the offer and came back to Iowa.
Carolyn met Jerry Corey of Lake City, prior to the competition, and on Dec. 28, 1956, they were joined into marriage at the Lytton Presbyterian Church. Since Jerry was in the military at that time, they made their first home in Colorado Springs, Colorado. Then Jerry was promoted to Leavenworth, Kansas, where they welcomed their son, Jim. 
In 1963, they bought Carolyn's family farm from her grandfather and moved back to the Lytton area. Carolyn was always active and looking to help, listen, or be there for any of her friends and family. She was a very caring person and took pride in helping others. She did many things to keep the farm running smoothly and it's still in active operation in the family yet today.  
In her free time, Carolyn loved listing to music, especially Elvis Presley. She traveled to Hawaii for 35 years, was always visiting family and friends, and sending cards. She will be dearly missed by all those that knew and loved her.
Those left to cherish her memory include her husband of 65 years Jerry Corey of Lytton; son Jim Corey (Fiancé Carman Hammes) of Fonda; grandsons: Colin (Fiancé Megan Hardy) and Evan Corey; and several other extended family members and friends.
Carolyn was preceded in death by her parents; two aunts Eleanor (Cass) Stobbart and Dorothy (Cass) Nimmers; cousin Cass Nimmers.
You can visit Farber & Otteman Funeral Home by clicking here.
Category:
The Graphic-Advocate
The Graphic-Advocate 
121 North Center St.
Lake City, IA 51449
Phone: (641) 456-2585
Mid-America Publishing
This newspaper is part of the Mid-America Publishing Family. Please visit www.midampublishing.com for more information.