Betty Hogrefe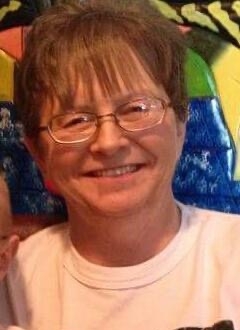 Betty Hogrefe, age 64, of Des Moines, formerly of Lake City, passed away on Wednesday, March 2, 2022, in Des Moines.
A visitation was held from 4 p.m. to 6 p.m. on Monday, March 7 at Lampe & Powers Funeral Home in Lake City. No further services are planned.
Lampe & Powers Funeral Home of Lake City handled the arrangements.
Betty Irene Millis was born April 16, 1957, in Deadwood, South Dakota. She was the daughter of Riley and Leta (Mohr) Millis. Betty graduated from the Lohrville High School in 1976. Following graduation, she lived in Lake City where she worked as a waitress, bartender and CNA.
On June 30, 1984, Betty married Mark Patterson in Rockwell City, Iowa. The couple lived in Rockwell City where Betty helped Mark operate MJP Trucking. Mark passed away in 1987.
Betty continued to manage the trucking business with her father-in-law until 1991. On July 12, 1991, Betty married Arlo Hogrefe in Rockwell City.
Betty worked for the Gerts Hangout Store in Rockwell City until 2002, when she decided to become a homemaker for a short time. She eventually began working at Opportunity Living in Lake City as a direct care professional, where she loved caring for her clients. She eventually moved to Carroll, working as a cook at Swan House Retirement Home and for Hy-Vee.
Betty moved to Alta following her time in Carroll, where she worked at Hy-Vee in Storm Lake. She retired in 2018 and eventually moved to Des Moines.
Betty was a longtime member of the MADD organization. In her free time, she enjoyed reading, journaling, gardening, puzzles and needlepoint work. She loved spending time with family, especially her grandchildren.
Survivors include her children, Shanda (Seth) Bachman and daughter Josie of Pinewood Springs (Lyons), CO, Shauna (Justin) Weeks and their children Savanna and Johnathon of Glidden, Markie Skelton and her children Damian and Harley of Des Moines, Hollie (Matthew) Sewick and their children Lilly, Joseph, and Jackson of Lake City, and Cody Hogrefe of Newell; mother, Leta Millis of Des Moines and siblings, Dixie (Mark) Holst of Lake City and Riley Millis of Des Moines.
Betty was preceded in death by her father; first husband, Mark; grandparents Dorothy and Lester Mohr; sister-in-law Barb Millis; and great-nephew, Dakota Holst.
You can visit Lampe & Powers Funeral Home by clicking here.
Category:
The Graphic-Advocate
The Graphic-Advocate 
121 North Center St.
Lake City, IA 51449
Phone: (641) 456-2585
Mid-America Publishing
This newspaper is part of the Mid-America Publishing Family. Please visit www.midampublishing.com for more information.