Shirley Hunziker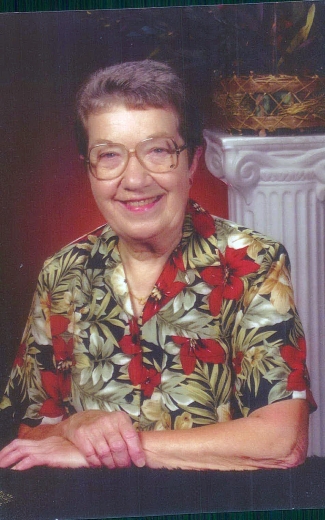 Shirley Hunziker, 90, died on Wednesday, Sept. 22, 2021 at Shady Oaks Care Center in Lake City. Graveside services will be held at 1:30 p.m. on Saturday, Oct. 2 at the Lake City Cemetery in Lake City. In lieu of flowers, memorials may be left for the Muscular Dystrophy Association in honor of Shirley's grandson Christopher Weeks.
Shirley Ann Hendricks was born on March 23, 1931, in Rands, Iowa to Paul and Bessie (Sharkey) Hendricks. After graduating from Lake City High School in 1948, she attended Bishop Clarkson School of Nursing in Omaha, Nebraska. She worked as a registered nurse at McCrary Rost Clinic in Lake City for many years and was a member of Women's Bowling League and Woodlawn Christian Church. Shirley was an avid bowler and diehard Hawkeye fan.
Shirley is survived by her mother Bessie Hendricks of Lake City; daughter Sheree Easton of Mt. Vernon, Illinoise; grandchildren: Kyle Ronat of Austin, Texas, Jordan (Brittany) Ronat of Mt. Vernon, Illinois, Andrea Joseph of Austin, Texas, Timothy Stehley of Mt Vernon, Illinois, and Ryann Stehley of Austin, Texas; great-grandchildren: Jack Joseph and Acee Joseph of Austin, Texas, Esme Ronat and Emily Ronat of Mt Vernon, Illinois; son-in-law Mike Clark; brother Leon (Judy) Hendricks of Lake City; and sisters Joan Schaffer and Glenda Hendricks both of Lake City; and several nieces and nephews.
She was preceded in death by her father Paul Hendricks; daughter Deborah Clark; grandson Christopher Weeks; sons-in-law Mike Weeks and Kent Easton; brother Roland Hendricks; brother-in-law Roy Schaffer; and sister-in-law Kathy Hendricks.
Visit Lampe & Powers Funeral Home by clicking here.
Category:
The Graphic-Advocate
The Graphic-Advocate 
121 North Center St.
Lake City, IA 51449
Phone: (641) 456-2585
Mid-America Publishing
This newspaper is part of the Mid-America Publishing Family. Please visit www.midampublishing.com for more information.