Scott Nepple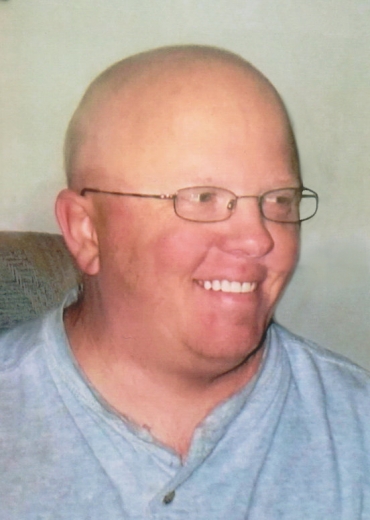 Scott Nepple, 48 of Carroll, died early Sunday morning, October 3, 2021, at Unity Point Methodist Hospital in Des Moines, Iowa.
Mass of the Christian Burial will be celebrated at 10:30 a.m., Friday, October 8, 2021, at St. John Paul II Parish – Holy Spirit Church in Carroll. The Celebrant will be Fr. Kevin Richter.  Concelebrant will be Fr. Merlin Schrad.   Music will be by Kathy Halbur and Kathleen Macke. Lector for the Funeral Mass will be Jean Lampe. Gift Bearers will be Margo Rogers, Ethan Nepple, Aida Nepple, and Kyler Nepple. Casket Bearers will be Brad Addison, Randal Rogers, Matt Hofbauer, Bill Wiederien, Ron Wiederien, and Don Golwitzer. Burial will be in Mt. Olivet Cemetery in Carroll.
Visitation will be held from 4-7 p.m. on Thursday at the Sharp Funeral Home in Carroll.  Additional visitation will be held from 9:30-10:15 a.m. on Friday at Holy Spirit Church.
Funeral arrangements are under the guidance of the Sharp Funeral Home in Carroll and online condolences may be left for Scott's family at www.sharpfuneral.com.
Born on September 4, 1973, in Carroll, Iowa, Scott was the son of Donald and Beverly (Wiederien) Nepple. He grew up in Carroll and was a 1992 graduate of Kuemper Catholic High School.  Following his schooling Scott held various jobs in Carroll; later going to work for Opportunity Living in Lake City where he was employed for over 18 years. He thoroughly loved his job there and working with all the staff and residents. On August 2, 2003, Scott was united in marriage to Delores Mentzer at Holy Spirit Church in Carroll. The couple made their home in Carroll and later moved to Lake City. In recent years, Scott and Delores welcomed three foreign exchange students into their home: Linda Leonhard, Irene Kober, and Makiko Ishikana. 
Scott enjoyed playing cards, grilling, and smoking food and was an avid Iowa Hawkeyes and Chicago Cubs fan.  He loved his family; especially teasing all his nieces and nephews.
Scott is survived by his wife Delores of Lake City; his parents, Don and Bev Nepple of Carroll; his sister, Michelle (Chris) Mount of Omaha; his brother, Kevin Nepple of Carroll; his step-father, David Mohr; his sister-in-law, Marcia Simons of Lake City; his brother-in-law, Randal Rogers of Lake City; Delore's, step-sisters, Crystal Rice and Amber Hoyt; Delore's, step-brothers, Davey Mohr and Matt Mohr; as well as many aunts, uncles, nieces, nephews, and many friends.
Scott was preceded in death by his mother-in-law, Jan Mohr; his father-in-law, George Mentzer; his sister-in-law, Shawna Nepple; and his brother-in-law, John Simons.
Visit Sharp Funeral Home by clicking here.
Category:
The Graphic-Advocate
The Graphic-Advocate 
121 North Center St.
Lake City, IA 51449
Phone: (641) 456-2585
Mid-America Publishing
This newspaper is part of the Mid-America Publishing Family. Please visit www.midampublishing.com for more information.