Ronald Dickson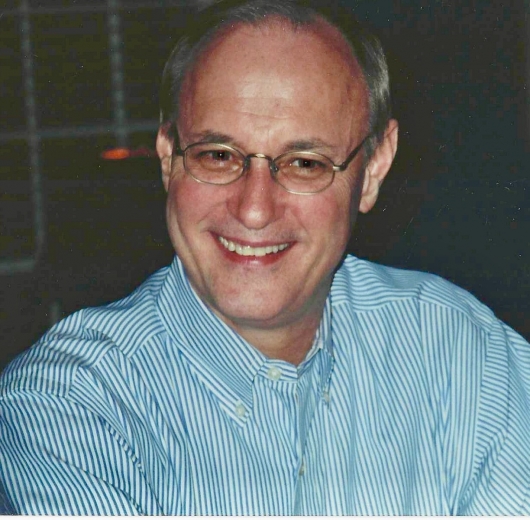 Ronald C. Dickson, age 70, of Alpharetta, Georgia, passed away peacefully at his home on Tuesday, Sept. 28, 2021, with his loving wife Teresa at his side after a valiant 10-year battle with Parkinson's disease. All of his friends, acquaintances and family who were with him these last few months were continually amazed at the grace, poise, courage and positive approach he constantly displayed as he dealt with his affliction.
Visitation will be held from 5 p.m. to 7 p.m. on Thursday, Oct. 7, with Rosary following at 7 p.m. at St. Columbkille Church in Churdan. A Memorial Mass will be held at 10:30 a.m. on Friday, Oct. 8, 2021, at St. Columbkille Church in Churdan, with interment immediately following at St. Patrick's Cemetery near Churdan.
Honorary Pallbearers are Bill Dearlove, Garry Frandson, Carl Gustin, Bob Mentzer, Charles Sparks, Mick Walker and Lyndy Wells. Memorial donations may be directed to the American Parkinson Disease Association, PO Box 2287, Loganville, Georgia 30052 or Bristol Hospice – Georgia, LLC, 2849 Paces Ferry Road, SE, Suite 380, Atlanta, Georgia 30339.
In addition to his wife, he is survived by his sisters Patty Dearlove (Bill) of Lewisville, Texas; Robin Rutledge (Bill) of Mt. Prospect, Illinois; Becky Simmons (Dale) of Michigan City, Indiana; 2 sisters and 4 brothers-in-law, along with 25 nieces and nephews, and 18 great nieces and nephews. Those who preceded him in death were his parents, Robert Dickson and Wilma Krueger, step-mother Thelma Dickson, in-laws Eugene and Marie Monahan and brother-in-law, Patrick Monahan.
Ron was born in Burlington, Iowa to Robert and Wilma (Driskill) Dickson on February 13, 1951. He graduated from Burlington High School and went on to graduate from the University of Iowa. He was united in marriage to Teresa Monahan on May 2, 1981. He began his highly successful career in Des Moines, Iowa, as a banker. He spent the next several years in the advertising agency business at Lord Sullivan & Yoder in Des Moines, and Barkley & Evergreen in Kansas City, Missouri, quickly progressing from account management to general management. He then was recruited by the Eastman Kodak Company as Vice President, Event Marketing, Atlanta, Georgia, where he managed Kodak's long-time relationships with the Olympics, Braves and NASCAR among many other global sponsorships. After Kodak, Ron returned to the banking business in Atlanta before his final career position at Georgia Pacific. He retired in 2011.
Ron was known for his kindness, generosity and genuine love and concern for all his friends and family. Sharp-witted and a gifted humorist, he authored with ad-agency colleagues his well-known booklet, "Dickson's Witticisms", that stands testimony to this day of his fun-loving nature and highly social personality. He brought joy and happiness to all who knew him. Ron was an avid Iowa Hawkeye fan and truly enjoyed attending football games at Kinnick Stadium in Iowa City with friends throughout the years. He was a model converted Catholic and along with his wife, Teresa, was an active member of St. Brigid's Catholic Church in John's Creek, Georgia. 
Visit Lampe and Powers Funeral Home by clicking here.
Category:
The Graphic-Advocate
The Graphic-Advocate 
121 North Center St.
Lake City, IA 51449
Phone: (641) 456-2585
Mid-America Publishing
This newspaper is part of the Mid-America Publishing Family. Please visit www.midampublishing.com for more information.