Myrla Mapel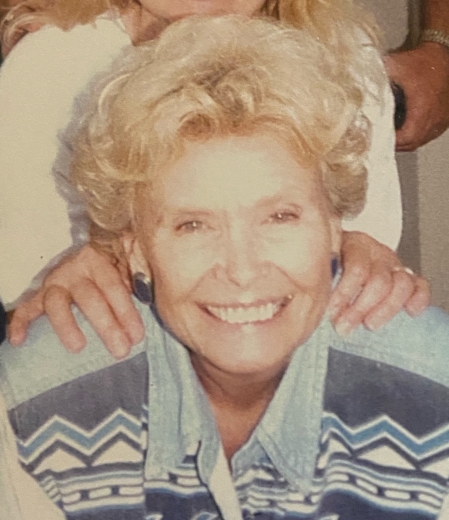 Myrla Mapel, 92, passed away on Saturday, June 5, 2021 at her daughter's home in Kalispell, Montana, with her family by her side.
Funeral services will be held at 1 p.m. on Monday, June 21, at Lampe & Powers Funeral Home in Lake City with burial in the Lake City Cemetery.
Myrla was born on Dec. 10, 1928, in Lytton, to Earl and Pearl (Nelson) Blanchfield. She worked as an executive secretary to the Vice President of Engineering for Northrup Gruman in Hawthorne, California. She retired in 1990 and became a member of the Northrop Gruman-Anaheim-Retirement Group.
Myrla loved her family. She loved all the little children in the family, and her eyes would light up when they were around. Family was everything to her!
Myrla is survived by her daughter Mikel Marquez of Kalispell, Montana; 6 grandchildren and 12 great-grandchildren; and sisters Myrna Fridley and Sondra Seward. She was preceded in death by her parents Earl and Pearl Blanchfield; son Eric Mapel; and brother Warren Blanchfield.
Visit Lampe & Powers Funeral Home by clicking here.
Category:
The Graphic-Advocate
The Graphic-Advocate 
121 North Center St.
Lake City, IA 51449
Phone: 712-464-3188
Mid-America Publishing
This newspaper is part of the Mid-America Publishing Family. Please visit www.midampublishing.com for more information.