Kenneth Troxel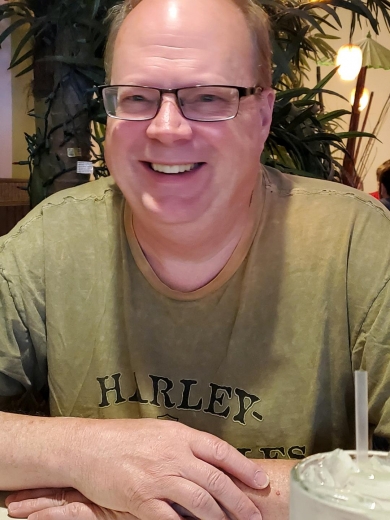 Kenneth D. Troxel passed away August 5, 2021 from Arteriosclerotic Heart Disease. 
Services will be held from 9:30 a.m.  to 10:30 a.m on Wednesday, Sept. 29, at Iles Westover Chapel, located at 6337 Hickman Rd in Des Moines. Ken will be laid to rest next to his Deuel Grandparents at the Lake City Cemetery.
He was born at Stewart Memorial Hospital, Lake City, IA August 28, 1965 to his parents, Douglas D Troxel and Shirley A Deuel Miller. He graduated from Webster City High School where he spent the majority of his childhood. Ken attended Iowa State University and AIB School of Business graduating with an Associate Degree 2008.
He worked at Electrolux Home Products for 18 years before moving to Urbandale, IA. He was a voracious reader, loved fishing, old movies, and enjoyed wildlife. Ken was a gentle soul with big hugs for his dearly loved nieces and nephews.   
To mourn his passing are his parents Doug (Deborah) Troxel and Shirley Deuel Miller, sister Kristin Nong, brothers Michael (Jen Callaway) Troxel and Serge (Olya)Troxel, nieces and nephews Elliot, Lydia, Zoe, Xander Nong and Vincent, Vivienne Troxel. Preceding him are his grandparents; Helen and Don Troxel, Irving and Evelyn Deuel.
Services will be Livestreamed through Ken's obituary at www.iles.cares.com.
Visit Iles Family Funeral Homes by clicking here.
Category:
The Graphic-Advocate
The Graphic-Advocate 
121 North Center St.
Lake City, IA 51449
Phone: 712-464-3188
Mid-America Publishing
This newspaper is part of the Mid-America Publishing Family. Please visit www.midampublishing.com for more information.