Judy Ellis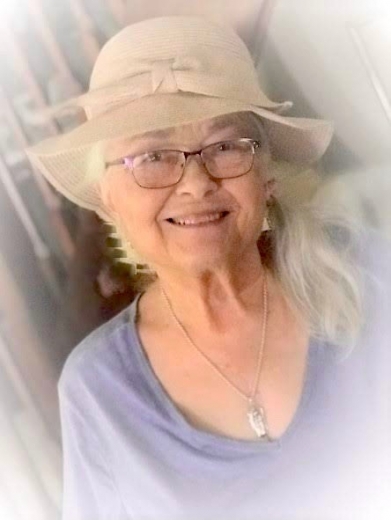 On Tuesday, Nov. 16, 2021, Judy (Jones) Ellis arrived at the fullness of God's love. Mom made her way to her heavenly home surrounded by her loved ones and God's beauty.
This lovely woman was a master of seeing treasure in all things. Many would say Judy saw the world through rose colored glasses, and this day no doubt was even more than she could have ever dreamed up on her own. Mom found pleasure in dates and hidden blessings. It would have been very intriguing to her to know that she was born on a Tuesday and died on a Tuesday, both dated the 16th.
A Mass of Christian Burial will be at 10:30 a.m. on Monday, Nov. 22 at St. Francis Catholic Church in Rockwell City, where Judy and Dean have been members since united in marriage, with Father Larry McCarty officiating. Burial will follow at St. Francis Catholic Cemetery. Visitation will be from 3 p.m. to 6 p.m. on Sunday, Nov. 21, at St. Francis Church, with a Vigil Prayer service beginning at 6 p.m. Palmer & Swank Funeral Home is lovingly serving the family.
Judy was born Tuesday, July 16, 1940 to Albert and Julia (Dowling) Jones. She was their first born and easily placed into the role of tender caregiver to her younger siblings, Mick, Tom and Becky. Judy gave it her all to care for her brothers and sister. This became very natural to her as the years went by.
Her childhood days were ones of innocence; going to the movies and babysitting neighborhood children. Mom knew the importance of her heritage and was delighted in knowing where she came from. Knierim is where her own roots began. However, when asked Judy could tell you of generations and generations before her that covered many counties in Iowa -- something that was a lifelong passion.
On December 31, 1958 she gave up her Jones name for Ellis and became united in marriage to D. Dean Ellis of Jolley. This was just the beginning of her dreams coming true. Judy and Dean created a home full of love and children. Rockwell City is where they built their life and created their memories. Their devotion to one another was a witness to all they met. Creating treasures from tossed away trash and dreaming up ideas was how they spent their free time. Listening to oldies music while rebuilding furniture is how we can picture them in their prime.
Farming was their life work and what they did together. Working the land and nurturing their family was their vocation as husband and wife. But in 1971, Judy and Dean had an experience that would change their lives forever. They made a weekend in their faith journey that deepened their understanding of Jesus and His extraordinary love for us. This date was very important to Judy because it was then that Fr. Larry McCarty came into our lives. Very recently, in a tender voice, mom said to us about Fr. McCarty, "He gave us Jesus."
These words are a glimpse of what her hopes and dreams are for her family. To keep Jesus at the center of our lives; to love and accept one another. Many could say Mom was a dreamer, and Dad often did, and because of this our lives were made for the better.
Judy and Dean's family tree has truly left an impact in this world and we are so thankful for their greatest heirloom they gave to us; each other. Children…Tony and Becky Ellis, Jon and Juli Ellis, Lisa and Steve Wozniak, Matt and Melinda Ellis, Heath and Pam Ellis, Julia and Blane Krause, Melissa and Jim Hindt. Grandchildren…Ame and Greg Buse, Michelle and Grant Riedel, Austin Ellis, Jonathan and Brenden Ellis, Benjamin and Joseph Wozniak, Brady Douma, Aubrey and Jordan Axelson, Ariana, Sarah and Sophia Ellis, Shelby and Nathan Eick, Sydney and Alex Tietz, Anna and Brayden Krause, Jonah, Isabella, Aaron and Eli Hindt. Great Grandchildren…..Luke, Ethan and Adalyn Buse, Reagan and Fynn Riedel, Jessa and Jay Axelson, Lacey Eick, Mary Tietz and two more on the way.
Judy is waiting to be welcomed into heaven by her lifelong love Dean. Her parents; Albert Ray and Julia Alwena (Dowling) Jones. Her husband's parents; Donald Keith and Elma Darlene (Chapman) Ellis. Three souls that Dean and Judy lost due to miscarriage and Judy's sister, Becky Pfaffly and brother Mick Jones. And we can only imagine how far back she will be going on her family tree, because she will know them with all of her heart. 
Visit Palmer & Swank Funeral Home by clicking here.
Category:
The Graphic-Advocate
The Graphic-Advocate 
121 North Center St.
Lake City, IA 51449
Phone: 712-464-3188
Mid-America Publishing
This newspaper is part of the Mid-America Publishing Family. Please visit www.midampublishing.com for more information.