Jim Picht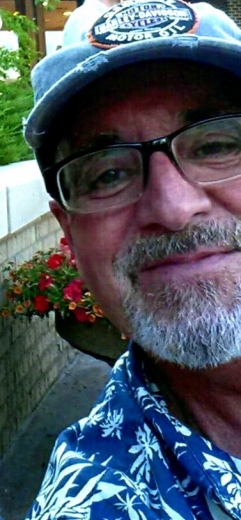 James Jesse "Jim" Picht was born in Lake City, Iowa on December 26, 1953 to William Ashley Picht and Carmen Rae (Clark) Picht. He graduated from Lake City High School, with the Class of 1972. On February 14, 1975, he was united in marriage to Nancy Joan (Walters) Picht, and Karen L. Alexandres on November 11, 2017.
Growing up, Jim had a paper route, rode ponies, horses, baled hay, shelled corn, wrecked cars, drove tractors, and motorcycles. He had best friends from childhood whom he stayed close with. Attended Woodlawn Christian Church growing up, was a Deacon/Elder at Audubon Church of Christ, where he also taught Sunday School to fourth to sixth graders, and most recently, attended Westside Church and its Life Group in Omaha.
Jim earned an Associate's Degree, and worked as sales manager at Redneck Trailer Supply in Hampton, had a successful Schwan's route, owned and operated a cafe in Mason City, but for 20-years was a semi-truck driver. After retirement, he loved driving Uber. He was able to quickly learn his way around Omaha, and learn everything going on there, but he especially loved meeting interesting people and having conversations with them. It earned him a 5-star rating and over 10,000 riders. Jim was never jailed (because he never got caught), and he said "It was fun to be me".
Jim was diagnosed with Idiopathic Pulmonary Fibrosis in July in 2020. His lungs held steady until his knee replacement surgery in August 2021. After that, his lungs declined. He went into Immanuel Hospital on October 21, 2021 and passed on November 13, 2021 at the age of 67.
A memorial service will be held at 11 a.m. on Saturday, Nov. 20, 2021 at the Church of Christ in Audubon. Per Jim's request, his burial will take place on a nice spring or summer day in the Lake City Cemetery.
Jim is survived by his wife Karen Picht of Omaha. Children: Ben (Kari) Picht, Burnsville Minnesota, Alisha (Justin) Helbing, Indianola, Kelly (Kevin) Klever, Elkhorn, Nebraska. Grandchildren: Evelyn Helbing, Cozette Helbing, Zoey Helbing, Clarke Picht, Maya Klever, Mady Klever. Step-children: Tressa (Andy) Slater, Chicago, Ryan (Marcella) Gourley, Ft. Lauderdale, Florida, Travis (Courtney) Gourley, San Antonio, Texas, Anna Gourley, Omaha, and Marc Gourley of Omaha. Step-grandchildren: Baron Slater, Carolyn Gourley, Brooke Gourley, Ava Gourley, Kate Gourley, Jacob Gourley, Jenna Murray. Sisters, Lorene (Tony) Knobbe of Davenport and Janene (Mike) Vonnahme of Glidden.
He was preceded in death by his parents William and Carmen Picht; wife Nancy Picht in 2016; son Scott Jeffrey Picht; and brother Richard Picht.
Visit Lampe & Powers Funeral Home by clicking here.
Category:
The Graphic-Advocate
The Graphic-Advocate 
121 North Center St.
Lake City, IA 51449
Phone: 712-464-3188
Mid-America Publishing
This newspaper is part of the Mid-America Publishing Family. Please visit www.midampublishing.com for more information.