Jean Richardson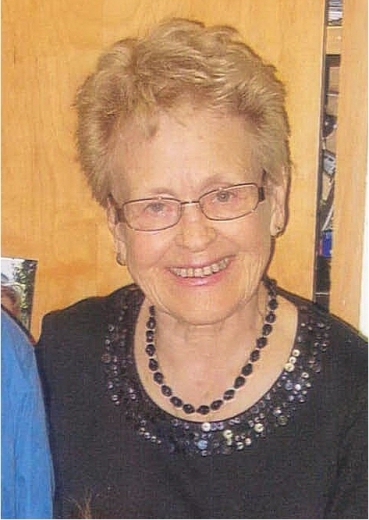 Jean Richardson, 92, died on Friday, Sept. 10, 2021 at Shady Oaks Care Center in Lake City.
A visitation will be held from 5 p.m. to 7 p.m. on Tuesday, Sept. 14, at Lampe & Powers Funeral Home in Lake City. Graveside services and burial will be held at 10:30 a.m. on Wednesday, Sept. 15, at the Lake City Cemetery in Lake City.
Jean Marie Carlson, daughter of Carl and Ida (Stout) Carlson of Elm Grove Township, Calhoun County, Iowa, was born on March 23, 1929. Jean grew up in the area and graduated from Lake City High School in 1947. She then attended Iowa State Teachers College at Cedar Falls, where she attained a one year teaching certificate.
Jean taught country school for one year while taking care of her ill mother. In 1949, Jean married Jim Richardson of Lake City at the Little Brown Church in Nashua, and they were married for 25 years. They parted ways a little more than 10 years prior to Jim's death.
Jean worked for the Rockwell City Elementary School then the Lake City Coop while teaching GED classes. She then took a job with the Iowa Department of Revenue working in Cedar Falls, Waterloo and finally, Des Moines until her retirement. Jean wintered in Mesa, Arizona throughout most of her retirement years. She was married to Roy Mikesell from 1999 until his death in 2004. After a short time, she met Dale Schultz, of Charles City,. They have been married 18 years.
Jean is survived by her husband Dale of Charles City, IA; daughters Diane Richardson of Wyndmoor, PA and Barbara (Jerry) Melody of Lake City, IA; grandchildren Amber (Chris) Yonan and children Jake, Katie and Sam of New Jersey, Suzanne O'Brien of Los Angeles, California, Andy (BreAnne) Melody and children Shannon, Aiden, and Caroline of Lake City, Brian (Jamie) Melody and children Ben, Kate, and Matt of Gilbert, Elizabeth (Schon) Logan and children Olivia and Charlotte Jean of Sacramento, California, Marc (Emily) Melody and children David, Daniel, Iris and Gloria Jean of Lake City, Anne (Joe) Temeyer and children William, Lydia, and James of Pine Island, Minnesota. She is also survived by sister-in-law Beverly Carlson of Fort Dodge and five nieces and their families.
She was preceded in death by her parents Carl and Ida Carlson; brothers Melford and his wife Mary Carlson, Robert Carlson, and Carl Carlson; and her "sister by heart" Marj Richardson.
Visit Lampe & Powers Funeral Home by clicking here. 
Category:
The Graphic-Advocate
The Graphic-Advocate 
121 North Center St.
Lake City, IA 51449
Phone: 712-464-3188
Mid-America Publishing
This newspaper is part of the Mid-America Publishing Family. Please visit www.midampublishing.com for more information.