Duane Segebarth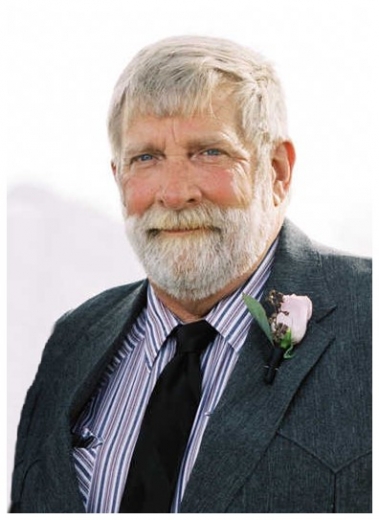 Duane D. Segebarth, 64, passed away peacefully on Friday, Oct. 1, 2021, at the Paula J. Baber Hospice Home in Fort Dodge, Iowa.
Funeral services will be held at 10:30 a.m. on Wednesday, October 6, at the Emanuel-St. John Lutheran Church in Lytton, with Pastor Ben Worley officiating. Burial will take place at the Emanuel Lutheran Cemetery in Lytton under the direction of Farber & Otteman Funeral Home. Visitation will be from 4 p.m. to 8 p.m. on Tuesday, Oct. 5, at the Farber & Otteman Funeral Home in Sac City.
Duane was born in Sac City, on March 7, 1957 to the late LaVern and Beulah (Dettmann) Segebarth. Duane, a life-long resident of Lytton, attended grade school and graduated from Lytton High School.
On June 20, 1987, Duane was united in marriage to Alicia Bolt at the St. Paul Lutheran Church in Sac City. This union was blessed with three sons: Blake, Shane, and Chase. They raised their family in Lytton where Duane was a truck driver for Segebarth Transfer, Glasnapp Transfer, and for the last 28 years, Ellerbrock Trucking.
Duane was a social guy and had many, many friends. Typical spots you would find Duane were Sparky's, Hutch's, the Glasnapp shop, or Domino's. When he wasn't out and about, he could be found working on his truck or watching MeTV. Being from Lytton, Duane really enjoyed helping set up for Gala Days and the annual parade. Amongst his busy schedule, Duane always found the time to be with his family and grandchildren. He loved attending events and watching his grandchildren grow up, making everyone smile along the way.
Those left to cherish his memory include: sons Blake (Crystal) Segebarth, Shane (Allison) Segebarth, and Chase Segebarth, and their mother Alicia Segebarth; grandchildren Hank, Otis, and Rudy Segebarth; sister JoAnn (Jeff) Ellerbrock; nephew Jon (Angela, Peyton, Baylee) Ellerbrock; and Marlene Glasnapp.  Duane is preceded in death by his parents, niece Jaylin Ellerbrock, and Roger Glasnapp.
Visit Farber & Otteman Funeral Homes by clicking here.
Category:
The Graphic-Advocate
The Graphic-Advocate 
121 North Center St.
Lake City, IA 51449
Phone: (641) 456-2585
Mid-America Publishing
This newspaper is part of the Mid-America Publishing Family. Please visit www.midampublishing.com for more information.