Dolores Kutz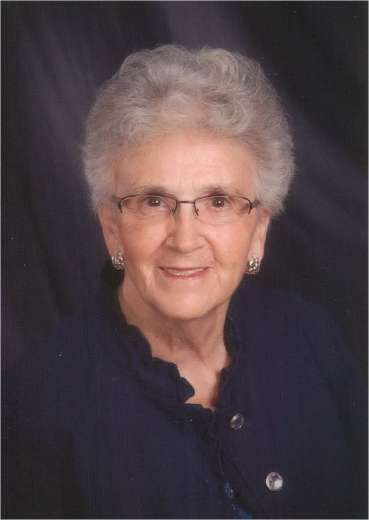 Dolores Kutz, 89, died on Saturday, July 17, 2021 at Shady Oaks Care Center in Lake City. A Mass of Christian Burial will be held at 10:30 a.m. on Friday, July 23, at St. Mary's Catholic Church in Lake City. Celebrant will be Father Lynn Bruch and burial in St. Mary's Catholic Cemetery, Lake City. Visitation will be from 4 p.m. to 6 p.m. on Thursday, July 22, with a Rosary beginning at 4 p.m. at Lampe & Powers Funeral Home in Lake City.
Dolores Mae Kutz was born on June 6, 1932 at home in Manson, to Lee and Fannie (Birkey) Zimmerman. She graduated from high school in 1950. On Jan. 1, 1955, Dolores was united in marriage to Leo Richard "Dick" Kutz in Lake City. She worked as a legal secretary at Kurth Law Firm in Lake City until her retirement in 2017, and was a member of St. Mary's Sodality.
Dolores loved spending time with her grandchildren, especially when they were young and she really enjoyed puttering around her yard and flower gardens. Dolores is survived by her children Kristi Schrad of Webster City, Brent (Gretchen) Kutz of Chandler, Arizona, Angela (Andy) Creed of Thatcham, England, Mary Villarrubia of Mesa, AZ, and Diane (Shelton) Hahn of Tulsa, Oklahoma; seven grandchildren and three great-grandchildren; and sisters Shirley Jarvis, Marilyn Decker and Jan McClue.
She was preceded in death by her parents Lee & Fannie Zimmerman; husband Dick Kutz in 1999; grandson Christopher Schrad in 2011; sisters Arlene Campbell and Mardella Hill; and brothers Delbert and Herbert Zimmerman.
Visit Lampe & Powers Funeral Home by clicking here.
Category:
The Graphic-Advocate
The Graphic-Advocate 
121 North Center St.
Lake City, IA 51449
Phone: 712-464-3188
Mid-America Publishing
This newspaper is part of the Mid-America Publishing Family. Please visit www.midampublishing.com for more information.