Clarence Morrow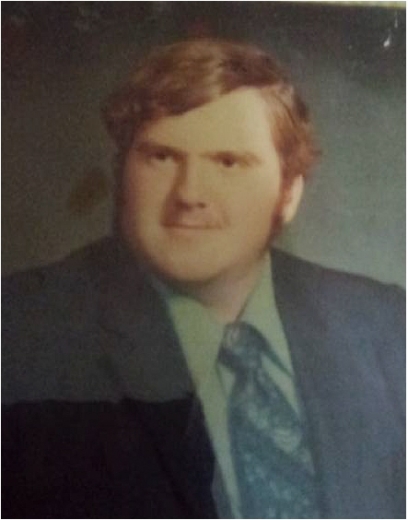 Clarence Delmar Morrow, 65, of Ames, Iowa, died Tuesday, Oct. 5, 2021 at the Israel Family Hospice House in Ames. 
Funeral services were held on Tuesday, Oct. 12, at Lampe & Powers Funeral Home in Lake City.
Clarence was born on Nov. 11, 1955 in Lake City, to Kenneth Leroy Morrow and Rita Jean Schachtner. Growing up, he attended and graduated from Lake City High School. In 1980, Clarence married Kemeille Rae Hansen in Schaller,. The couple had three children: Michael, whom they adopted as a baby, Jeremy and Cassondra. They were married for 16 years. He later married Judy McCoy and they were married until her passing in 2005. This couple had a son, Shawn McCoy. 
Clarence worked for Quad States/Hoffmann's Silo in Muscatine for several years, then Port-A-Hut in Storm Lake from 1987 to 1997. He had a few other jobs, as well, until his retirement in 2018.
Clarence had many skills, talents, hobbies and interests. He was a "Handy Man" in carpentry, woodwork and welding. He had the gift of gab and a wonderful sense of humor. He enjoyed nature hikes, fishing, swimming, camping, bird watching, gardening and hunting nitecrawlers, walnuts and asparagus. He was a hard worker and liked to keep busy. He was a good cook, liked making homemade pizza, stir fry, Christmas cookies and jerky.  He enjoyed family gatherings, birthday celebrations, picnics, holidays, playing Pinochle with his wife, Kem and his parents.  He was entertained by Westerns, Dark Shadow, Chuck Norris movies, W.C. Fields, Gene Tracy, Laurel & Hardy and Abbot & Costello. He was a member of Pheasants Forever, Trees for Life, the Boy Scouts and the Handy Man Club.
He was preceded in death by his mother Rita Jean; father and step mother, Kenneth and Florence Morrow; wife, Judy; brother Doug; sister Sharon; and son-in-law Michael Eubanks.
Clarence is survived by his children Michael Morrow, Jeremy Morrow, Cassondra Morrow and Shawn McCoy; 7 grandchildren and 2 great-grandchildren.
Visit Lampe & Powers Funeral Home by clicking here.
Category:
The Graphic-Advocate
The Graphic-Advocate 
121 North Center St.
Lake City, IA 51449
Phone: 712-464-3188
Mid-America Publishing
This newspaper is part of the Mid-America Publishing Family. Please visit www.midampublishing.com for more information.