Christopher Forsberg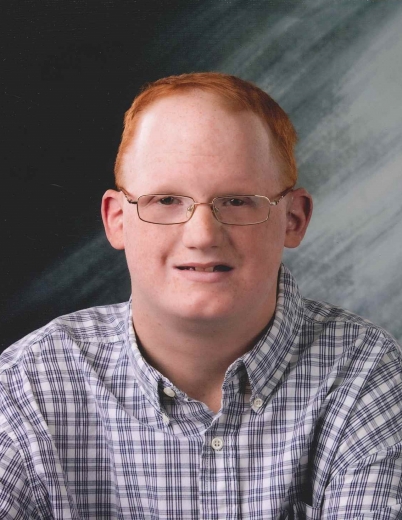 Christopher M. Forsberg, 30, of Fort Dodge, died on Friday, Oct.1, 2021 at Accura Health Care of Pomeroy. A celebration of life gathering will be held from 10 a.m. to 4 p.m. on Saturday, Oct. 9, at the Jolley Community Building in Jolley. Inurnment will take place at Union Cemetery in Pomeroy, at a later date.
Memorials may be directed to the family. Arrangements are with Historic Bruce Funeral Home of Fort Dodge. Online condolences may be left for the family at www.brucesfuneralhome.com.
Christopher was born on July 9, 1991, in Lake City, the son of Kenneth C. and Linda A. (Olerich) Klocko. In 2009, he graduated from Southern Cal High School in Lake City. Christopher loved music – especially Elvis! He enjoyed going on trips, shopping, camping, riding horses, picnics, driving golf carts, golfing with Kenny, going to Connections, riding the combine with the neighbor, helping Kenny with various projects and farming. He was open to anything. Christopher was a member of St. Olaf Church, Aktion Club, Civitan BINGO, Life Works Bowling League and Lake City Golf Team.
Christopher is survived by his parents: Kenny and Linda Klocko of Pomeroy; five siblings: Martin Burley and wife Maricel of Ankeny, Brian Burley and wife Gemma of Hawaii, Spencer Burley and wife Kristy of Jefferson, Todd Klocko of Fort Dodge, and Scott Klocko and wife Rochelle of Baxter. He is also survived by his special friend: Ada Kelly; as well as many nieces and nephews.
He was preceded in death by his father: Mr. Forsberg.
Visit Bruce Funeral Home of Fort Dodge by clicking here. 
Category:
The Graphic-Advocate
The Graphic-Advocate 
121 North Center St.
Lake City, IA 51449
Phone: (641) 456-2585
Mid-America Publishing
This newspaper is part of the Mid-America Publishing Family. Please visit www.midampublishing.com for more information.