Carl Prince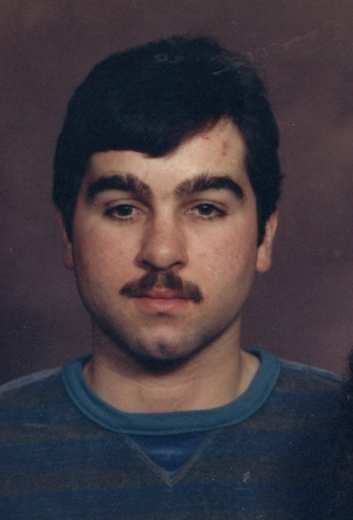 Carl J. Prince, 58, passed away unexpectedly Monday, March 29, 2021 at his home. Funeral Services will be 10:30 a.m. on Tuesday, April 6, at the United Methodist Church in Rockwell City, with Pastor Anita Bane officiating. Burial of casket will be at Rosehill Cemetery in Rockwell City.
Visitation will be from 4 p.m. to 7 p.m. on Monday, April 5, at the Palmer & Swank Funeral Home in Rockwell City. Masks are required.
Carl is survived by his aunts, Carol (Bill) Hartig of Spencer and Cannelo Gody Thomas of Jonesboro, AR; uncle Gale (Patty) Prince of Cincinnati, OH; and 9 cousins; very special friends and "Big Brother" Tim (Sonja) Cafferty of Rockwell City; and other relatives and friends. He was preceded in death by his parents, Norton and Josephine (Gody) Prince; infant brother David Paul Prince; and grandparents, Lloyd and Nora Prince, and Carl and Jose Gody.
Carl Joseph Prince was born January 18, 1963 at Fort Dodge. He spent his younger years growing up in Rockwell City until moving to the Prince Family farm when he was teenager. Carl graduated from Rockwell City High School, with the Class of 1981. He showed cattle at the County Fair and at the Iowa State Fair.
Carl graduated from Iowa Central Community College with a degree in agricultural technology. Carl started his parts career with John Deere in Spencer. He returned to Rockwell City where he farmed with his Dad and worked at Johnston Auto Store in Fort Dodge.
Carl had an Italian background and pasta in any shape or form was his favorite food. He was an avid train enthusiast and was very knowledgeable of the nation's rail system. He also enjoyed the history of Calhoun County. Carl was an active member of the United Methodist Church, where he was a Lay Leader, a Certified Lay Servant and also operated the Church soundboard.
Visit Palmer & Swank Funeral Homes by clicking here.
Category:
The Graphic-Advocate
The Graphic-Advocate 
121 North Center St.
Lake City, IA 51449
Phone: (641) 456-2585
Mid-America Publishing
This newspaper is part of the Mid-America Publishing Family. Please visit www.midampublishing.com for more information.