Angela Wilson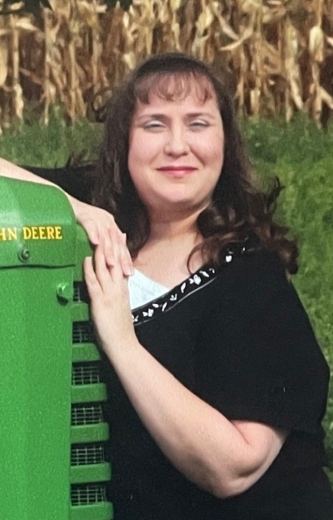 Angela M. Wilson, age 46, of Ankeny, passed away on Saturday, March 26, 2022, at MercyOne Johnston Hospice Care in Johnston.
Memorial Services were held at 10:30 a.m. on Saturday, April 2, at Peace Lutheran Church in Glidden, with Pastor Alan Miller officiating. Visitation was from 9:30 a.m. to 10:30 a.m. on Saturday, April 2, at Peace Lutheran Church.
A private family burial will take place at a later date in Lanesboro Cemetery.
Lampe & Powers Funeral Home of Lake City, Iowa handled the arrangements.
Angela Marie Wilson was born August 22, 1975, in Lake City. She was the daughter of Kent and Linda Sue (Phillips) Wilson. Angela graduated from Southern Cal High School in 1994.
Following graduation, Angela moved to Fort Dodge where she worked for Fazoli's. She helped open many locations in surrounding areas and was eventually promoted, moving to Galesburg, Illinois where she held the position of restaurant manager.
Angela later moved to Lexington, Kentucky where she worked for the help desk at the Fazoli's corporate office. In 2002, she returned to Iowa to be closer to family, settling in Ankeny.
She worked for Jolesch Photography while attending Des Moines Area Community College. She graduated in 2006, completing an associate's degree in Accounting. After graduation, Angela worked for Ryko Car Wash Solutions in their accounting department. Before her passing, she was employed by GXO Logistics in their finance department.
Angela was a member of Peace Lutheran Church. She loved cats, photography, and proofreading stories for people online. She was very tech savvy. She often helped the church with any tech setups or problems that needed attention. She especially enjoyed time spent with her family.
Survivors include her parents, Kent and Linda Sue Wilson of Lohrville; brother, Kevin (Abby) Wilson of Lake City and their children, Mariah Wilson and Jaylin and McKinley Janssen; sister, Andrea (Jason) Beyer of Polk City and their children, Kaylee, Alexis and Bryce Beyer; grandmother, Ruby Phillips of Gowrie, and many other family members.
Angela was preceded in death by her grandparents, Ed and LuRee Wilson and Richard Phillips.
You can visit Lampe & Powers Funeral Home by clicking here.
Category:
The Graphic-Advocate
The Graphic-Advocate 
121 North Center St.
Lake City, IA 51449
Phone: (641) 456-2585
Mid-America Publishing
This newspaper is part of the Mid-America Publishing Family. Please visit www.midampublishing.com for more information.