Alma Caldwell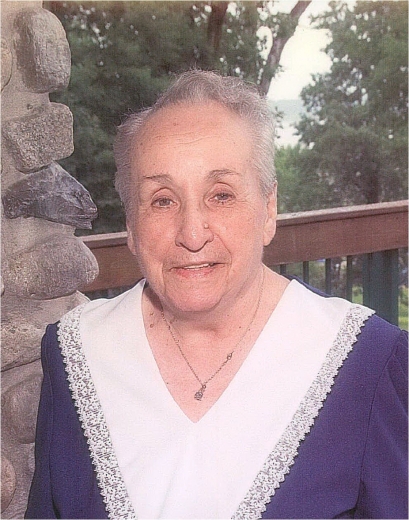 Alma Caldwell, 96, died on Wednesday, April 28, 2021 at Stewart Memorial Community Hospital in Lake City. Funeral services will be held at 2 p.m. on Saturday, May 1, at Lampe & Powers Funeral Home in Lake City with burial in St. Mary's Cemetery, Lake City. Visitation will be one hour prior to the service at the funeral home.
Alma Ernstine (Mathwig) Caldwell was born on August 8, 1924 at the family home in Wall Lake, Iowa to Paul and Amanda (Wuerdemann) Mathwig. She graduated from Wall Lake High School in 1943. After graduation, Alma moved to Baltimore, Maryland with her sister Edna and they went to work at an airplane factory for 1½ years. After WWII ended, Alma moved back to Wall Lake and worked at Sac City Creamery where she met her future husband, George Caldwell.
Alma and George were married on December 17, 1945 and made their home in Wall Lake, later moving to Lake City where they raised their family. Alma was a very loving mother and grandmother and family was most important to her.
Alma is survived by her children Edward (Betty) Caldwell of Marshall, MN, Patricia (Lee) Van Meter and Mary Caldwell of Lake City; five grandchildren, 10 great-grandchildren and four great-great-grandchildren; and sister Dorothy Mathwig of Omaha, NE.
She was preceded in death by her parents Paul and Amanda Mathwig; husband George Caldwell; brothers Albert and Louis Mathwig; and sisters Edna Taylor, and Rosetta Olson.
Visit Lampe & Powers Funeral Home by clicking here.
Category:
The Graphic-Advocate
The Graphic-Advocate 
121 North Center St.
Lake City, IA 51449
Phone: (641) 456-2585
Mid-America Publishing
This newspaper is part of the Mid-America Publishing Family. Please visit www.midampublishing.com for more information.