Rich Gower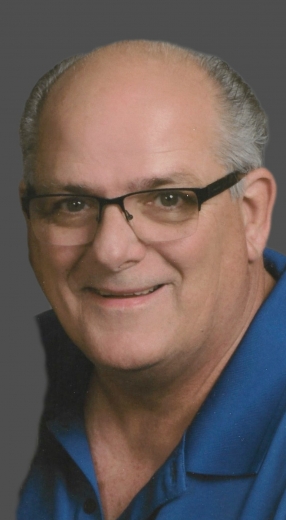 Rich Gower, 66, passed away on Jan. 31, 2022 in Jefferson. 
Visitation will take place from 3 p.m. to 5:30 p.m. on Sunday, Feb. 6 at St. Joseph Catholic Church in Jefferson. 10:30 a.m. Mass of the Resurrection will take place on Monday, Feb. 7 at St. Joseph Catholic Church in Jefferson. Mass will be celebrated by Fr. Lynn Bruch of St. Mary Catholic Church of Lake City.
Services were arranged by Slininger-Schroeder Funeral Home of Jefferson.
Richard Henry Gower was born on April 29, 1955 in Sheldon, and came to live with his permanent family Jerry Gower and Bernadette (Day) Gower in Paton, in June of 1965. Rich graduated from Paton-Churdan High School in 1974 and married his high school sweetheart Carol (Nelson) Gower at Saint Brigid's Catholic Church in Grand Junction on Valentine's Day (Feb. 14), 1976.
After beginning their married life in Grand Junction and spending a short time in Jefferson, Rich and Carol moved to the family farm in Paton, where they had four beautiful children. They moved to Churdan in Dec. 1985. Rich worked at Paul and Wayne's Goodyear in Carroll, where he had many friends and said he was sure he knew all of the people in Carroll County at that time!
During the kids' younger years, Rich taught 4-H and catechism, was on Churdan's city council, coached little league baseball, and even served as the town's reserve police officer. In 2002, the couple moved to Lake City, where they made many lifetime friends.
In 2015, found their way back to Jefferson. Rich worked at Bauer Built Tire in Carroll until he retired on Oct. 31, 2020.
His retirement lasted all of a couple months, because outgoing Rich quickly realized he needed to keep busy and be around a wide variety of people. He first took a part-time position as a Patient Transporter at Greene County Medical Center and shortly thereafter added an additional part-time role at Hy-Vee in Jefferson where he was often found chatting with the customers. He enjoyed both jobs immensely! He became the "Dad in the know" with his family when it came to questions about fruit or vegetables!
Growing up in the Catholic faith, Rich could recite mass in Latin, he was an altar boy, and as an adult he joined the Knights of Columbus where he served as Grand Knight of United Family Council 13507.
Rich was full of love, kindness, and a whole lot of spunk. If you knew Rich, you were his friend. And, if you didn't know him, he would change that if he could. No one was a stranger, because he never met anyone he couldn't talk to. Just as he was always ready with a snappy comeback and a witty retort, he was likewise ready to lend a hand or an ear to whomever was in need.
His children and grandkids were his pride and joy, as was his dog, Belle. When Rich wasn't visiting his kids and grandkids, you could find him on the golf course or having coffee with friends, and if all else failed, he was probably driving to Boone to get the "right kind of peanuts" to feed the backyard squirrels.
Having served and been loved by so many, God called Rich home on Jan. 31, 2022.
He is preceded in death by his parents Bernadette and Jerry Gower and father-in-law and mother-in-law, John and Nina Nelson, brother-in-law, Bill Nelson and his wife, Diane (Osmundson) Nelson, and sister-in-law Rose (Nelson) Zimmerle.
He is survived by his loving wife Carol (Nelson) Gower; three sons: Rob Gower and his wife Tara of Marysville, Ohio, Tom Gower and his wife Laura of Marysville, Ohio, Andy Gower and his wife Rachel of Shawnee, Kansas; one daughter: Kelly West and her husband Travis of Harrisburg, South Dakota; eight grandchildren: Ava and Olivia Gower, Johnathan and Mason Gower, Bennett and Maren Gower, and Connor and Ryann West; brother-in-law: Jim (Deb) Nelson of Jefferson; Brother-in-law: Bill Zimmerle, Adel; Brothers: John (Sharon) Graff of Grand Island, Nebraska, and Ted (Mary) Graff of Sioux City; Sisters: Rita Klein of Sheldon, and Lori (Willard) Dahl of Turin; nieces, nephews numerous other relatives and many, many friends.
Memorials in Rich's name are suggested to Catholic Charities.
Visit Slininger-Schroeder Funeral Home by clicking here.
Category:
The Graphic-Advocate
The Graphic-Advocate 
121 North Center St.
Lake City, IA 51449
Phone: (641) 456-2585
Mid-America Publishing
This newspaper is part of the Mid-America Publishing Family. Please visit www.midampublishing.com for more information.