John Everts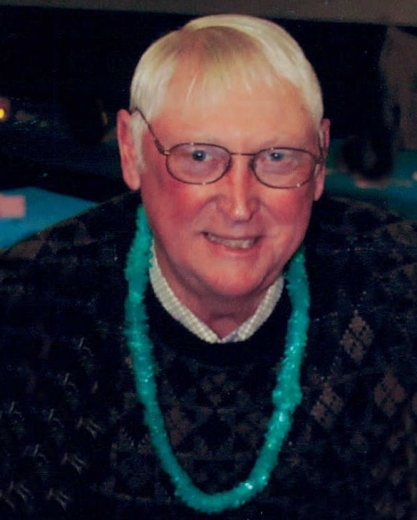 John Everts, age 83, of Lytton, passed away on Saturday, Feb. 26, 2022, at Park View Rehabilitation Center in Sac City, under the care of Kindred Hospice of Carroll.
The funeral service is scheduled for 10:30 a.m. on Saturday, March 5 at Emanuel-St. John Lutheran Church in Lytton.
John Heiko Everts was born on Jan. 7, 1939, to parents Heiko and Tillie (Schwartz) Everts in Calhoun County, on a farm.
He lived in the Lytton area his entire life. He attended Country School and graduated from the Lytton Community Schools. John began his career of farming by renting his first ground at the age of 14. On Jan. 21, 1961, John enlisted to serve his country with the United States Army. He earned the ranking of Private 2nd Class and was honorably discharged on Oct. 21, 1966.
On August 5, 1961, John was united in marriage to Marjorie (Mozena) at Saint Patrick's Catholic Church in Bayard. This union was blessed with two children Jo and Janet. They raised their family in the Lytton area where John was a Farmer practicing no-till farming, milking cows, farrowing pigs, and he had a cow-calf herd.
He was a mentor to many young farmers who were just getting into the business. 
John was very active in his church and community, and he always looked for an opportunity to minister to others.
In his church, he participated in Via de Christo, Sunday School Superintendent,  American Lutheran Church Board of Trustees, Cemetery Board, High School Sunday School teacher, Lutheran League Advisor, and enjoyed tying quilts for the missionaries during Do-Days.
Within the community, John was active on the Lytton Chamber of Commerce Board, Library Board, School Board, and he was a member of the Sac County Pork Producers. John volunteered for the Senior Center with meal distribution and was active with the Prison After Care Program.
Johnny enjoyed Lawrence Welk, Polka music, and going dancing with Marge. He had several antique John Deere and Farmall tractors and enjoyed horseback riding and saddle club. He will be remembered for his unique ability to connect with people of all ages. Johnny had many tricks and one of his favorites was standing on his head.
Those left to cherish his memory include his children: Jo (Dan) Everts-Lundberg of Fort Dodge, and Janet (Chris) Noth of Davenport; grandchildren: Matthew (Eva) Fevold of Gowrie, and Sarah Jo (Adam) Reynolds of Rockwell City; step-grandchildren: Lacy (Ryan) Petersen, Kolton, Kaelan and Madison Lundberg, Emily Taft; great-grandchildren: Brayden and Abrie Fevold, and Ty, Tillie, and Tripp Reynolds; step-great-grandchildren: Saige and Sydney Petersen, Tyler Taft; sister Phyllis (Jim) Leitz of Lake View; brother-in-law Larry (Claudia) Mozena of Urbandale; several nieces, nephews, extended family members and friends.
John was preceded in death by his wife Marjorie, parents, sister Mary Lou (Glen) McKinney, sisters-in-law Gloria (Dick) Mozena, Mary Mozena.
Johnny's family would like to thank the staff at Park View Rehabilitation Center and Kindred Hospice for the wonderful care he was given.
You can visit Farber & Otteman Funeral Homes by clicking here.
Category:
The Graphic-Advocate
The Graphic-Advocate 
121 North Center St.
Lake City, IA 51449
Phone: (641) 456-2585
Mid-America Publishing
This newspaper is part of the Mid-America Publishing Family. Please visit www.midampublishing.com for more information.