IHSAA releases new district alignments in football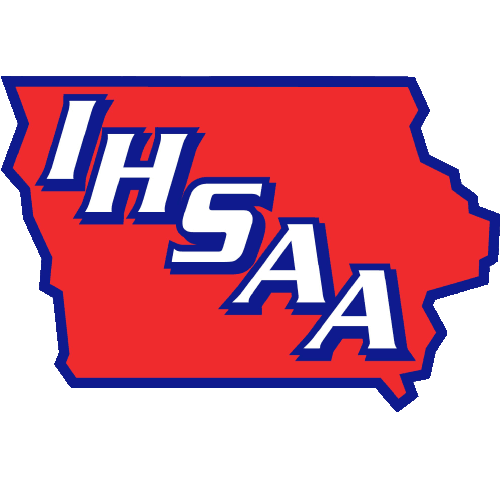 The Graphic-Advocate Editor
Soon after the Iowa High School Football State Playoffs were over with, rumors swirled around the postseason itself. Some pundits anticipated an expansion of the playoff system, most notably the move back to 32 squads.
When the Iowa High School Athletic Association made rearrangements to its six distinct classes and its districts on Feb. 5. In an interesting twist, however, the new alignment is set for the 2020 season only.
For the South Central Calhoun football team, they knew just who they have to have on the schedule for their 2020 campaign – district wise. In that line-up, there are some familiar foes and new faces for the Titans.
In the new district alignment, the Titans will schedule the likes of Belmond-Klemme, Clarion-Goldfield-Dows, Eagle Grove, Pocahontas Area and Southeast Valley in Class 1A-District 2.
The Broncos move up from Class A, following a 6-3 campaign, while C-G-D and Southeast Valley shift downward from Class 2A. The Jaguars, who were a non-district opponent for the Titans in 2018 and 2019, are coming off of a 5-4 record with a relatively young team.
The Cowboys head into the new district following a 1-8 record in Class 2A-District 2 in 2019.
Eagle Grove and Pocahontas Area remain in the second district of Class 1A, as the Eagles went winless in 2019 and the Indians recorded a 5-4 mark last season.
Former district opponents such as South Hamilton, Ogden and Madrid found new districts to call home for 2020.
The Hawks, who had a 6-3 record last season, shifted over to an ultra-competitive District 3. There, South Hamilton will face a tough slate comprised of Dike-New Hartford, Aplington-Parkersburg and Hudson.
Ogden and Madrid both move down to Class A-District 8, where the Bulldogs and Tigers deal with Earlham, Nodaway Valley, Wayne and Woodward Academy. The Bulldogs finished 3-6 in 2019, and the Madrid came out of 2019 with a 1-8 mark.
The Titans have had a successful run the past few years, racking up a 20-game district winning streak, two straight unbeaten regular seasons and two State Quarterfinal appearances.
The overall Class 1A field boasts 54 teams in nine districts, with six teams per district. The playoff field also remained at 16 teams, with nine automatic qualifiers (district champions) and seven at-large berths.
Class 1A-District 2
Belmond-Klemme
Clarion-Goldfield-Dows
Eagle Grove
Pocahontas Area
South Central Calhoun
Southeast Valley
Category:
The Graphic-Advocate
The Graphic-Advocate 
121 North Center St.
Lake City, IA 51449
Phone: 712-464-3188
Mid-America Publishing
This newspaper is part of the Mid-America Publishing Family. Please visit www.midampublishing.com for more information.